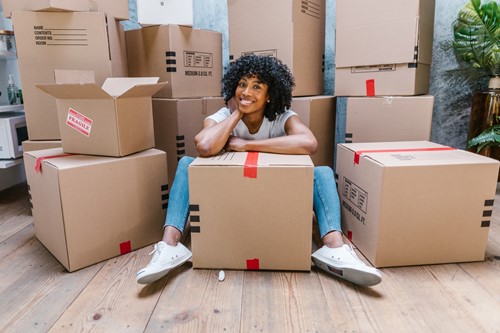 Moving to a new home is a complex and sometimes stressful logistical process. There are many details to consider and just as many ways to streamline and simplify the experience. One of the best ways to make your move easier is by using short-term storage. If you've never used temporary storage before or if you're thinking about using it for your next move, here are some expert tips to help you make the most of the options.
Book Ahead
If you think you may need short-term storage to help you with your move, start looking at options as soon as possible. Some storage unit and container rental services book out months in advance, and with limited space availability, this can leave you in an awkward position if you wait too long. Research storage options near your current home and your destination to see what will be the most convenient solution. The sooner you have a storage solution, the sooner you can start moving your belongings out of the space and get a head start on your move.
Choose the Right Type of Storage
There are multiple kinds of temporary storage to help with moving. If you're moving a short distance or if you have limited extra space, opt for a storage unit facility to house your items during your move. If you're moving far away, consider portable storage container options you can ship to your new home. Regardless of which type you choose, there are also some important details to consider, such as size, security and climate control. Securing storage with climate control is especially important when storing anything susceptible to damage from extreme heat or cold.
Stay Organized
Temporary storage will help you keep your home organized during a move, but it's crucial to keep the storage unit itself organized as well. One of the simplest ways to keep your storage organized is by making a detailed list of everything you put inside. Label your boxes and containers clearly so you know exactly what's in them. Consider mobility and accessibility, as well: make sure there is ample room to navigate between and around your belongings so you can access them when you need. Avoid stacking items too high to avoid safety issues and keep floor space as clear of clutter as possible.
These are just a few tips for making the most of your temporary storage during your move. As long as you plan and stay organized, you'll make the process simpler and more comfortable for everyone involved.